About
Our business is personal to us. Just as your property is personal to you.
At Signature Touch Property Management, managing your Outer Banks property is something we take personally. We understand you want the protection and maintenance of your property to be an easy, reliable experience. So whether you're a Homeowners Association or a private home owner, we customize our services to fit your specific needs.
You'll experience the difference with our 24/7/365 accessibility and direct contact with an owner/partner of Signature Touch Property Management. If you have a concern, it will be handled with one phone call – and those concerns that require further research will be handled with prompt and detailed follow-up. We provide a full array of financial, maintenance, pool and landscaping services for your property, enabling you to deal with one company for all of your property management needs.
It's service like this that has allowed us to build our proud legacy as the Outer Banks' oldest property management firm. Together, our owners have over 75 years experience in the hospitality industry, managing everything from upscale hotels to cozy cottages. And over the past 30 years in business, we've built countless local relationships – proving we understand what personal service truly means.
Call us to discuss your property management needs and experience our difference first hand!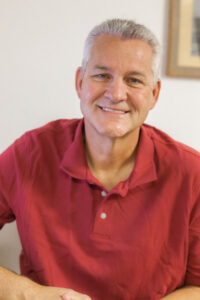 Martin Regan is the president of Signature Touch Property Management. Since 2016, he has been responsible for identifying new business opportunities, developing the Maintenance, Landscaping and pool maintenance divisions of the company, and setting the vision for the company.
He has 32 years of hospitality and technology service with Marriott Hotels where he worked on 11 different properties of various sizes and types as a manager in all aspects of hotel management. Martin's final role was as VP, Information Technology for Marriott and managed teams of 200+ associates with operating and capital budgets in excess of $20M.  He has his Master's Degree in Information Systems and is PMP certified.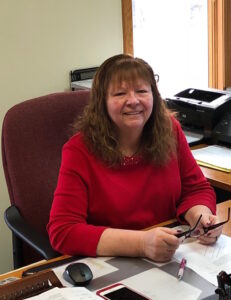 Kathy Regan — Vice President
Kathy is the Vice President and Office Manager for Signature Touch Property Management. She works daily with our associations and vendors coordinating meeting needs, insurance coverage, and technology solutions for our homeowners.
She has 37 years of experience in the hospitality industry with Marriott Hotels. She worked on 5 different properties, including resorts and the largest hotel in Atlanta, as a manager in the Front Office and Reservations. She finished her career at Marriott as a Director responsible for the business functionality of Marriott's reservation system where she managed large teams of associates with a focus on outstanding customer service experience.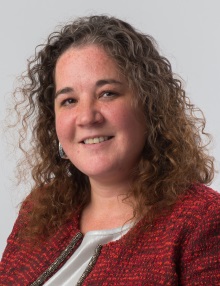 Stephanie Vance — Director of Finance
Stephanie Vance is the Director of Finance at Signature Touch Property Management overseeing financial aspects of the privately-owned full-service association management company; including maintenance services, pool services, and landscaping services. In addition, Stephanie manages financial-related activities of the 20+ property owner and homeowner associations.
She holds more than 17 years of experience, including 15 years in public accounting. Prior to Signature Touch Property Management, Stephanie previously worked at a top 12 U.S. national accounting firm, specializing in the real estate sector, providing assurance and consulting services; including agreed-upon procedures, financial statement audits, review, compilations; internal control reviews, as well as audits of employee benefit plans.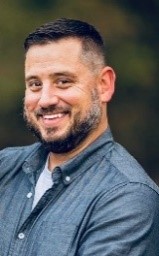 Kyle Walker — Operations Manager
Kyle Walker is the Operations Manager for Signature Touch Property Management. His primary responsibilities include managing the maintenance and landscaping teams, vendor oversight and scheduling, and maintaining the overall appearance of our communities.
Kyle previously served as a manager over the last 8 years, in the surface mining industry. He was responsible for producing 2 million tons of aggregate, annually. Kyle has experience with contractor management, site and facilities management, budget preparation and management, and has a wide range of maintenance experience. Prior to becoming a manager, Kyle worked as a quality control supervisor and has a strong attention to detail.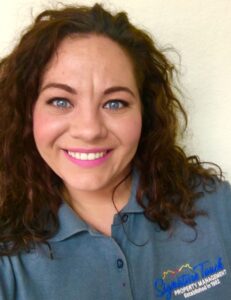 Lauren Regan — Office Supervisor
Lauren is the Office Supervisor at Signature Touch Property Management, joining the Company in 2018.  Lauren directs and manages the administrative staff, supervising the overall support administrative services to facilitate the Company's success, from greeting office visitors to being the primary liaison for the maintenance / pool / landscaping team, ensuring their needs are met. 
Prior to working at Signature Touch Property Management, Lauren worked for INOVA Hospital Systems, working in chaotic situations, while providing excellent customer care.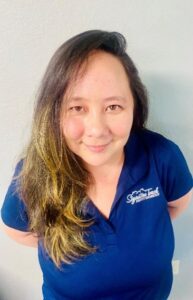 Melissa Ashbaker — Administrative Assistant
Melissa is an Administrative assistant for Signature Touch Property Management. She has been living in the Outer Banks with her family for over twenty years, moving north from Texas.
Previous to joining the Signature Touch Property Management team in February 2021, she has over fifteen years of customer service experience in various hospitality and retail industries. She also has five years design, marketing, and print experience. Never one to hesitate to jump in whenever is needed. Most recently she worked at Staples as the head of the Print & Marketing department, where she was well known for getting jobs done right the first time and earned rave reviews from customers.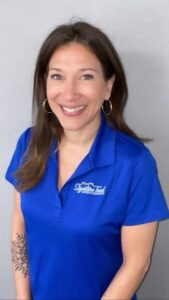 Kathryn Benson — Administrative Assistant
Kathryn is an Administrative assistant at Signature Touch Property Management. Born and raised in Virginia Beach, VA and traveling to the Outer Banks her entire life, she knew she'd wind up here one day. Making the permanent move in the winter of 2022, she has brought her knowledge in the legal, administrative, and management fields to Signature Touch Property Management.
When she's not working, you can find Kathryn at local concerts, riding her bike, and spending time outdoors with her children, dogs and loved ones.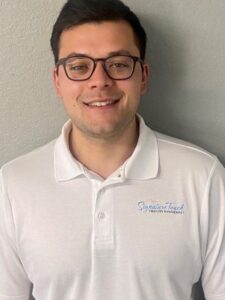 Carter Nham - Accounting Supervisor
Carter is our Accounting Supervisor. He was born and raised in Mechanicsville, VA. He attended George Mason University and Majored in Accounting with a Minor in Criminology. After college, he became a Firefighter/EMT for a short stint before going back into accounting. He moved to the Outer Banks in the summer of 2022 and has been with Signature Touch Property Management as an Accountant since then. During his off time, he enjoys spending time fishing, surfing, and everything the OBX has to offer.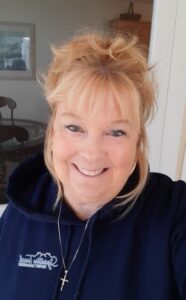 Darla Sallinger - Accountant
Darla is an Accountant with Signature Touch Property Management. She works daily with our associations, vendors, and contractors coordinating needs. She relocated to the Outer Banks in 2016 from Chesapeake, VA where she worked in the accounting field for over 25 years. After retirement, Darla was looking for a Part time position to continue providing services to the Outer Banks and found the perfect spot here at Signature Touch Property Management.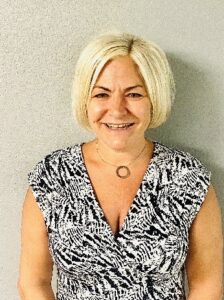 Adrienne Skoczalek - Accountant
Adrienne grew up in Richmond, VA and spent summers in the Outer Banks at her grandparents' vacation home with her family. She attended University of North Carolina, Wilmington, majoring in Information Systems and has over ten years of accounting experience. Her heart has always been on the Outer Banks, so she moved permanently in 2014. During her time off, she enjoys working out at the gym, being outdoors, especially at the beach, and spending time with her son, dogs, family, and friends.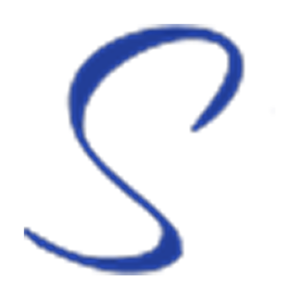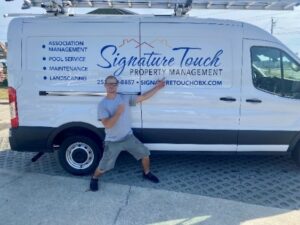 David Credle - Maintenance Supervisor
David is the Maintenance Supervisor at Signature Touch Property Management and has been with the company since 2019. David has been working in maintenance and construction for the last 25 years. He is known to our owners as someone who gets things done with a smile on his face.  A native to the area when not working David enjoys fishing with this wife & three daughter or working on cars with his dad.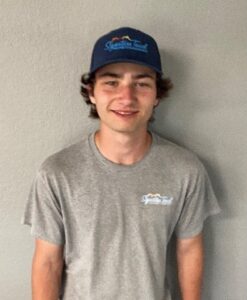 Chris Martin - Maintenance Technician
Chris is a Maintenance technician at Signature Touch Property Management who joined the team in 2022. He last worked for the Newport News Shipyard as a certified welder. A native of the area, Chris lives locally with his family, the newest addition, a baby girl.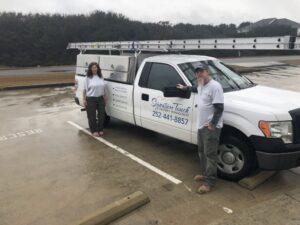 Henry & Tisha Wright - Maintenance Technicians
Henry and Tisha are maintenance technicians, joining Signature Touch Property Management in 2017 and 2018, respectively.  Originally from Northern Virginia, and after coming down here for years, they moved to the Outer Banks.  In their free time, Henry and Tisha like to spend time with their grandchildren.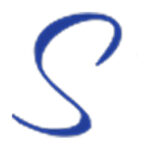 Antonio Gonzalez - Maintenance Technician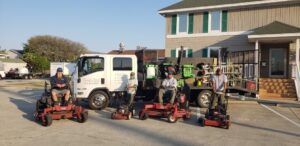 Signature Touch Property Management started our landscaping division in 2016.  When you see our crew, Jason, Hector, Javier and Antonio out and about at our properties, feel free to say hi!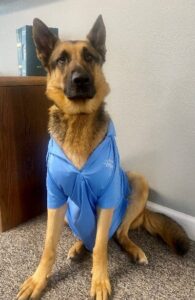 Duke joined the Signature Touch Property Management team as the Director of Security on February 20, 2018, at 8 weeks old. Even though he is the youngest member of the team, he is the quickest and most vocal. Signature Touch Property Management likes to think of all their members as family, but especially Duke.